Hardeeville has a rich baked goods scene. If you're searching for the perfect place to get all your pastries, breads, and even specialty cakes, we have good news: There's a bakery in town just for you.
Check out some of the best bakeries near Hardeeville, SC, starting with these three favorites. You'll find sublime desserts and foods both savory and sweet!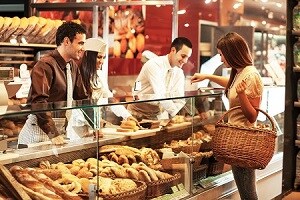 If you're hungering for authentic French baked goods, The French Bakery can hook you up. Taste all sorts of delicious French breads, from Cranberry Apricot to Jalapeño Cheddar to Olive and Herb, baked with black Spanish olives and Mediterranean herbs for a rich flavor.
The pastries have earned rave reviews, from the light, buttery, and flaky croissants to the sweet macarons. If you're in the area for breakfast or lunch, you'll want to stop by-and be sure to ask about the customer-favorite croque madame and croque monsieur!
Billing itself the "Home of the Singing Croissant," Hilton Head Social Bakery features a wide and delicious array of French baked goods. While the food may draw you in initially, you'll be charmed enough to stay by the rustic décor, bakery antiques, and decorative hardware.
You can choose something sweet from their selection of viennoiserie (breakfast pastries), such as a Cinnamon Pecan Bun or a Mango Peach Turnover, stuffed with homemade fresh fruit preserves. From fruity eclairs and macarons to banana bread pudding and NY-style cheesecake, there's a treat for everyone here!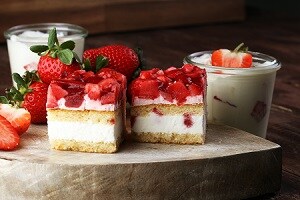 Ronnie's Bakery & Cakes by Lou is the place to go when you need a specialty cake. Whether it's for your wedding, birthday, or even a sweet 16 party, cake decorator Lourdes Bentancor can create a design you'll fall in love with-but not as much as the taste of that cake!
This bakery also makes cupcakes and sugar cookies-the latter in any shape and color. They're perfect for seasonal festivities and other major celebrations. Stop by Ronnie's Bakery & Cakes by Lou and see exactly how much care and craft goes into all that they do.
Satisfy Your Sweet Tooth
Sampling treats from the best bakeries near Hardeeville, SC, is sure to be an exciting experience. Be sure to visit all these bakeries on their websites to learn more about what they bring to the table. Then, when you're out and about near Hardeeville, stop in and find something to satisfy your sweet tooth!