Whether you're looking for a new hobby, training for a competition, or trying to pick up a few steps before your wedding, dancing requires practice and training. Luckily, these three dance studios near Hilton Head Island have you covered: From ballroom to ballet, these studios offer something for everyone!
Bluffton School of Dance | Facebook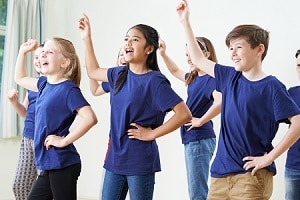 Bluffton School of Dance was founded on the values of acceptance, passion, and individuality. They encourage their dancers to be original and find their own unique qualities that make them special. Bluffton School of Dance also aims to instill a healthy level of confidence in their dancers, encouraging them to take risks and celebrate their little successes.
They offer classes for toddlers, kids, and teens in various styles, including ballet, tap, jazz, contemporary, and hip hop. The assortment of styles allows students to emerge from this studio as well-rounded performers. Dancers with a competitive edge can also register for their performance program and compete!
If you want to be sure that this is the right studio for your kids, register for a 2-week trial session.
Hilton Head Ballroom Dance Studio | Facebook
Are you preparing for your first dance as husband and wife? Do you want to learn the basics of ballroom? Maybe you need to work on your partnering technique? No matter what, Hilton Head Ballroom Dance Studio is the place to go.
Owned by two dancers with over 50 years of experience and five championship titles between them, they'll get you moving on the right foot. They teach ballroom/smooth dances like the Waltz, Tango, and Foxtrot as well as Latin/rhythm dances like the Cha-Cha, Samba, and Jive.
You can join a private class, a group for adults or youth, or take an exercise fitness class. They have a competition team as well for those who want to take their dancing to the next level.
Hilton Head Dance School | Facebook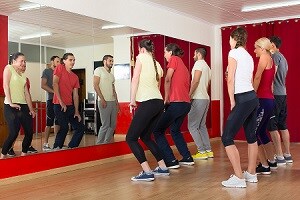 If you're serious about ballet, you'll feel right at home at the Hilton Head Dance School. They teach an American Ballet Theater® National Training Curriculum that uses an 8-level program to help performers learn the basics, grow as a dancer, and refine their technique.
They're part of the Hilton Head Dance Theatre, a non-profit that's been committed to fostering an appreciation of dance for over 30 years. They teach dancers from toddlers up through high schoolers. The oldest students are part of the company and perform throughout the year in ballets like The Nutcracker and Peter Rabbit.
In addition to ballet, they also teach jazz and adult tap. 
Get Your Dance Shoes On
If you're eager to hone your dancing skills, check out these three dance studios and find a class that fits your interests!