Want to stay safe behind the wheel? It's important to give your brakes the TLC they need to keep them in their prime. For brake repair near you, our team at Audi Hilton Head has you covered.
We've been helping drivers near Hardeeville, Bluffton, and Hilton Head Island with their brake inspections for a long time. If you need brake service, don't hesitate to make an appointment with our service center today!
The Signs of Faulty Brakes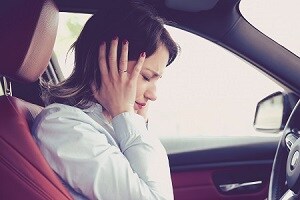 We recommend having your brakes inspected every six months or 6,000 miles, but that doesn't mean you won't need brake repair more often for any number of reasons. It's always smart to look out for the signs of faulty brakes, which can include:
Strange Noises - Like grinding, squeaking, or squealing when you brake.
Veering - Your car may veer to one side when you brake.
Vibrating - The brake pedal may vibrate when you use it or be extra hard to apply.
Do these symptoms sound familiar? If so, you should have your brakes checked out. Keep an eye on your dashboard brake light as well, as it can signal potential problems with your brakes.
Professional Brake Service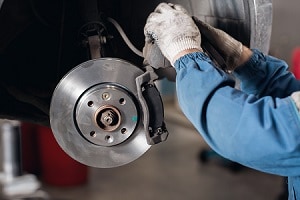 When you suspect you need brake repair, our certified technicians in our Audi service center are the best team for the job. They can inspect every single part of your braking system, including:
Brake pads
Calipers
Hoses & liners
Rotors
Brake fluid
If your brake pads are running too thin, we can have them replaced with a new fully frictional set. If your rotors are warped, we can have them resurfaced or replaced as well. We'll inspect your calipers and top off your brake fluid, so you know every aspect of your braking system is in excellent condition.
Ready for Brake Repair near Me?  
If you want quality brake repair near you, turn to the experts at Audi Hilton Head. Our service technicians will look over your entire braking system from top to bottom and fix every issue they come across. Before you know it, your car will be ready for the roads of Hardeeville, Bluffton, and Hilton Head Island again!