Get Excited for the Upcoming 2022 Audi A3
With the news that the Audi A3 will not have a 2021 model year release, fans now turn their attention to the 2022 model year near Hardeeville, SC. Skipping this year came with the intent to redesign the A3, aiming to improve upon its predecessor. Here's what we know so far.
What's New for 2022?
The 2022 Audi A3 sedan will be making some notable changes to its popular sedan. One such change is to the body. The A3's body will be longer, wider, and taller, creating a bigger body all around. Plus, sticking with the exterior theme of changes, there will be an updated, sharp exterior styling. More updates include more advanced technology and upgraded displays. There may be more notable changes that are revealed as time goes on, so make sure to stay tuned.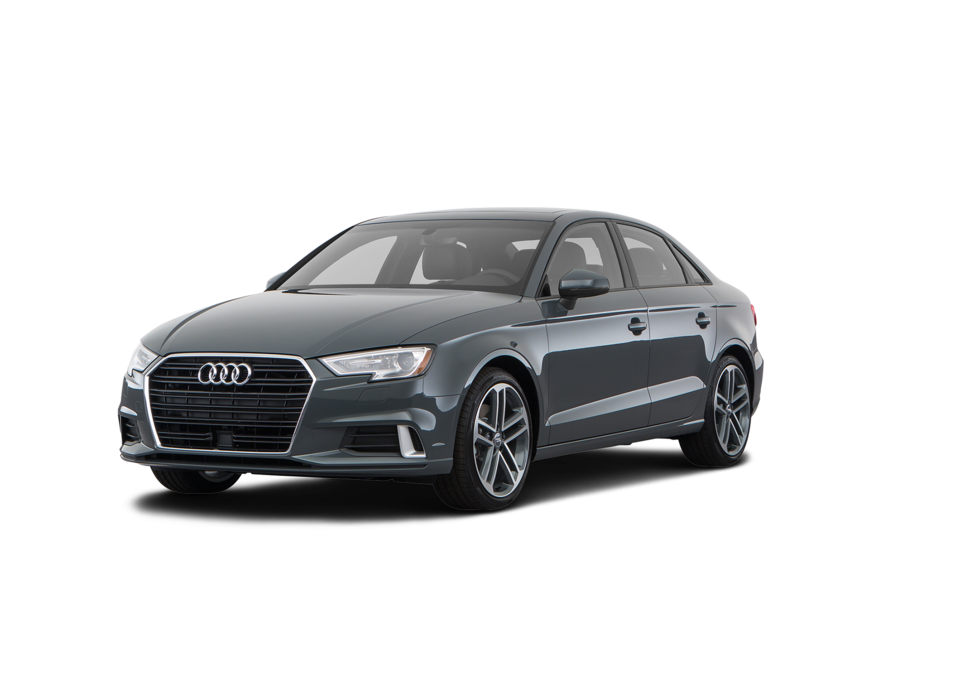 Performance
Expect the 2022 Audi A3 to standard with a 2.0-liter turbocharged four-cylinder engine near Hilton Head Island. The front-wheel-drive version will come in at 184 horsepower and 221 pound-feet of torque. However, the all-wheel-drive version will likely feature 228 horsepower and 258 pound-feet of torque, based on the 2020 model's numbers. Either way, those numbers are more than enough to satisfy many drivers for daily driving and more. Plus, a seven-speed dual-clutch automatic transmission comes with both models, providing the quick responses many drivers have come to love. We expect to see crisp handling and satisfying acceleration regardless.
Interior & Comfort
Inside the 2022 Audi A3, we are expecting a cabin with more personality. Sleek and modern, the inside is sure to provide drivers with a sense of quiet confidence. Two large air vents flank the gauge display, showing off the driver-centric dashboard. Released photos likely show optional sport seats that feature faux-suede upholstery and quilted seating surfaces. All of the materials are soft and overall attractive. All of this so far shows off the A3's cabin as a comfortable, supportive interior where drivers can truly feel at home. Concerned about cargo space? With a bigger body, we are expecting there to be enough space in the trunk for an average grocery haul.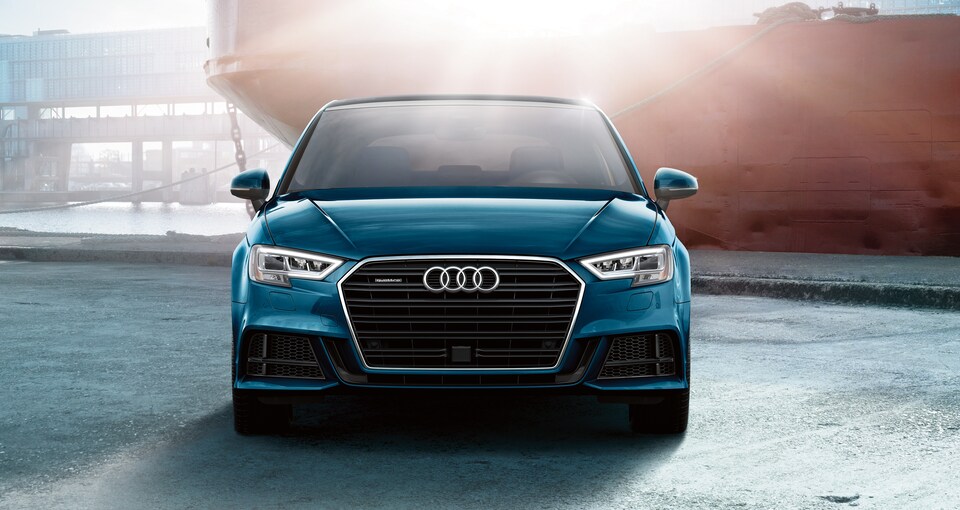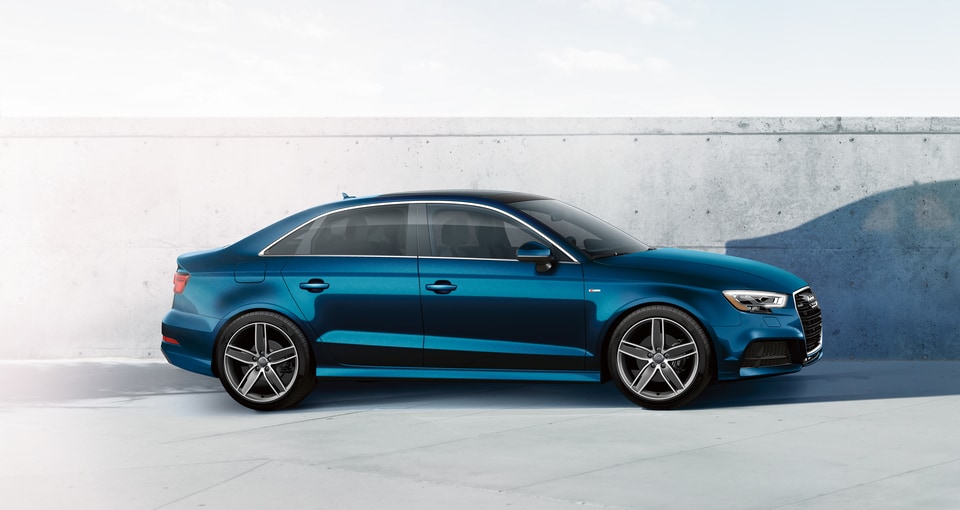 Technology
The 2022 Audi A3 will likely feature a 10.1-inch infotainment touchscreen around Bluffton. Wi-Fi hotspot capability, Apple CarPlay, and Android Auto will be available as well. The new signature Audi 10.3-inch digital cluster display is standard, with the 12.3-inch display being available for those that want a larger display.
Safety
Expect to find a long list of driver-assist and active safety technology in the 2022 Audi A3. Technology like the Forward Collision Warnings will be in play, which alerts the driver when a collision is imminent. Also, expect to see Automatic Emergency Braking, which automatically sets the brakes upon sensing an object in front of the vehicle. A 360-degree camera system will be placed to give drivers the ability to see everything around their car. And a head-up display is offered. With even more features like lane centering, side and rear cross-traffic alert, and adaptive cruise control, there is plenty of reason to keep your peace of mind while driving the 2022 Audi A3.
Stay Tuned for More
With the expected release of the 2022 Audi A3 to be sometime late 2021, there is still plenty of time for more information to be released near Savannah. Stay tuned to discover more of what the redesigned A3 will offer. Is it hard to keep your excitement down? Contact us today to learn more about the rest of our Audi lineup. Schedule a test drive for the previous A3 model to prepare for the redesign.
Want to Test Drive the A3? Let Us Know!
Hours
Monday

9:00am - 6:00pm

Tuesday

9:00am - 6:00pm

Wednesday

9:00am - 6:00pm

Thursday

9:00am - 6:00pm

Friday

9:00am - 6:00pm

Saturday

9:00am - 6:00pm

Sunday

Closed