Flowers can enhance almost any occasion, and if you're looking for top flower shops near Hardeeville, SC, to supply you with yours, we're glad to say you're in luck.
These local flower shops offer similar arrangements and high-quality flowers. However, each brings something unique to the table. Take a closer look!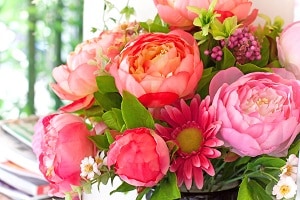 Berkeley Flowers can shower you with flowers on all occasions, from holidays and anniversaries to proms and funerals. More than anything else, this full-service flower shop is known for having the "best roses in town"-Rosaprima roses, imported from the lush Guachalá region of Ecuador, high in the Andes.
This flower shop offers free local delivery, a service that helps distinguish it from many other flower shops. Check out their roses online and place your order for a dozen Classic Red roses, a brilliant Summer Sunset arrangement, or even some subtle Chantilly Pink stems!
At Coastal Florist, you can always count on finding a variety of fresh flowers-and skilled florists who can arrange them into something magnificent. They'll help you plan bouquets, arrangements, and other on-site decorating for your wedding or any other special occasion.
You can pick up a corsage for prom or a patriotic Liberty Bouquet when the Fourth of July rolls around. If you like roses, you'll find all sorts of eye-catching arrangements, from a warm Tangerine Twist to a Rose Lovers mixed bouquet. Have yours arranged just the way you like them!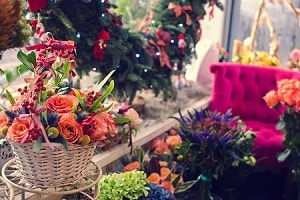 You'll find plenty of colorful arrangements at The Flower Shop of Bluffton, perfect for any occasion. They customize their designs after talking with you to get a sense of your style and budgetary needs. The result? A unique flower arrangement carefully crafted for you, unlike any that came before.
Weddings, graduation, Valentine's Day-no matter what the event, The Flower Shop of Bluffton has some flowers to meet it in an elegant and natural way. Order a dozen Classic Red roses, some heated Flames of Passion orange roses, or even a Festive Evergreen arrangement for the holidays!
Flowers for Any Occasion
No matter what you're celebrating, we're sure one of these top flower shops near Hardeeville, SC, has an arrangement of flowers to make it even more special. Check them out online and on social media and find the flowers you're looking for!