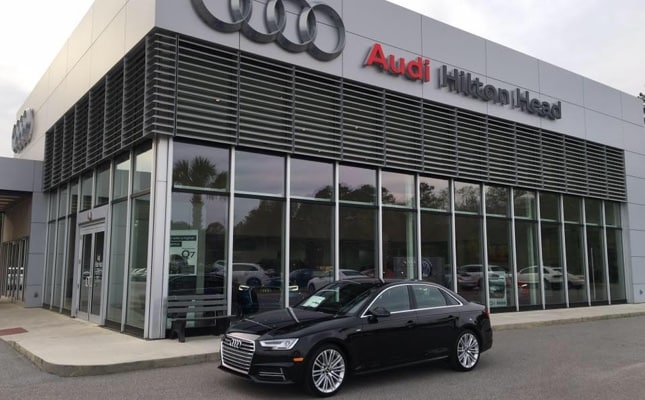 Here at Audi Hilton Head, we always put customer service and vehicle service above everything else. Our service team is fully capable of handling everything from routine maintenance to performance upgrades. Whether making your way from coastal Savannah or the beaches of Beaufort, your vehicle will be in good hands in our service center. We take great pride in serving our neighboring communities - that's why we're proud to announce that we are now an APR-certified installer.
What is APR?
Not familiar with APR? APR LLC, which stands for Audi Performance and Racing, is an automotive and motorsport company that provides aftermarket performance-enhancing products for cars that are a part of the Volkswagen Auto Group. This includes Volkswagen, Audi, and Porsche vehicles. The first available product was an ECU software upgrade for the 1997 Audi A4 1.8T, and the company expanded from there to include exhaust and turbo systems in its product lineup. These days, the APR choices for your vehicle are seemingly endless.
APR Certified
Audi Hilton Head is finally an APR certified installer, and our service team is excited to provide you with powerful performance upgrades. When you're looking to get APR upgrades on your vehicle, keep in mind that Audi Hilton Head uses factory trained technicians for all modifications performed on your vehicle. APR performance upgrades include various different improvements including intake, ECU flashes, full exhaust, full turbo kick, and more. Whatever upgrade you choose, you won't be disappointed with the incredible results. APR-certified dealerships have learned the ins and outs of APR performance upgrade products, and can be trusted with any performance enhancements performed on your vehicle.
Visit Audi Hilton Head for APR Upgrades Today
Interested in upgrading your vehicle with unparalleled performance features? Schedule service at Audi Hilton Head today. Whether you're looking for routine service or major upgrades, our trained technicians are qualified and ready to help. Come to our dealership for top-notch APR service. To learn more about APR and what it means to be an APR-certified dealership, visit our dealership at 137 Auto Mall Blvd. in Hardeeville, SC. Our service team is standing by to upgrade your current vehicle into the performance-driven powerhouse of your dreams.